A significant change is occurring in the face of leisure time and how people are choosing to spend their precious free hours. In recent times the challenges to maintaining physical fitness among both adults and children of all ages have risen dramatically. Activities such as watching television and reading have fallen as the use of computers and other "blue light" media has increased. The outdoor activities once so popular among Canadians have taken a backseat to such things as surfing the net and online gaming.
Appropriate Appealing Response
Generally speaking, society has struggled to develop an appropriate and appealing response to the new needs for recreational activity and how it will be carried out. The tension between largely electronic entertainment and the need for physical activity has become a widespread issue facing North America and Canada in particular based upon the popularity of the Internet within the borders of our nation.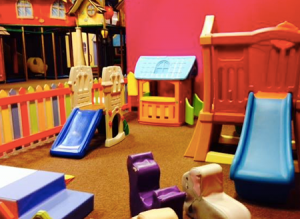 Never has the contribution to the wellbeing and health of society by organizations such as a family entertainment centre been more acute and more acutely needed than today. Kazoom Café has found a unique way to provide activities that respond ever so well to emerging markets. Informal activities that cater to small groups and have an easy scheduling component tend to replace organized group activities and team sports these days.
Choice that Offers Health and Comfort
New age requirements will mean that families have a place where they can all go to enjoy some form of activity. As Canadians redefine what is important to them a safe environment where friends can join them to play and celebrate special events forms a baseline for many. This coupled with an offering of age-specific, interesting activities for everyone helps promote a lifestyle that is both healthy and comfortable, free from the stress of more traditional recreational activities.